Mission Statement:
Creating quality family fun by engaging children and adults through variety entertainment including; face paint, traditional games, balloons, henna, glitter tattoos, princesses, super heroes, hair paint, and airbrush tattoos with the mission of creating laughter, smiles and joy, even from the shiest in the group.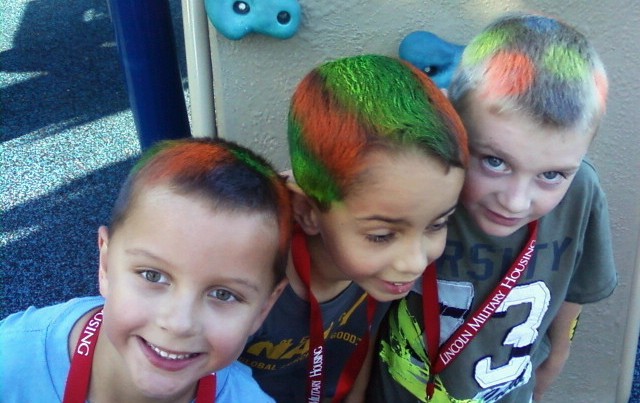 Fun birthday party ideas for kids in Loveland, Greeley, Fort Collins, Colorado, with princesses and superheros, face painting and entertainment. Book your party now.
Quality family fun is all about connection, so why not find a new way to play together? RJ's Amazing Entertainment offers a variety of ways for kids and adults alike to step into a playful event full of carefree, creative, open-hearted fun.
With a range of activities to keep kids of all ages engaged, RJ's Amazing Entertainment pulls in the young ones, captivating them with face painting, games, balloons, airbrush tattoos and more. Each child gets drawn into a world created by the entertainers, and we give each child our undivided, playful attention.
There are also endless unique, creative ideas we use to pull together your ideal party theme. RJ's Amazing Entertainment will custom-craft the day, making it memorable, one-of-a-kind and the talk of the town, while you watch the kids having fun, connect with friends or jump into the games yourself!
If you are looking for a way to bring a creative, playful bonding activity to an adult event, we've got that covered, too. With options like Henna tattoos, caricatures, and other games, RJ's Amazing Entertainment helps adults reconnect with their creative, playful side and share great new memories.
RJ's Amazing Entertainment has a cast of characters that bring full-on fun to a range of events:
Birthday parties
Weddings
Corporate events
Family reunions
Baby showers
Bridal parties
Fundraisers
Festivals
and more…
If you are planning a party for your little girl or boy and want to make it a little more magical – we can help with that, too.
We recently added some princesses and superheros to the RJ's Amazing Entertainment team to create children's birthday wishes and special events that really pack a magical punch. Our singing princesses help make lasting memories for children and adults, and create a unique family experience you will never forget.
All of our entertainers are trained to "bring the fun" by connecting with each and every child, and gently engage children who are a bit on the shy side. Fun for everyone is our number one objective – and that's why each of our entertainers spend countless hours of personal time training in their creative craft to ensure you receive the best quality family fun entertainment.
Transform your princess themed party into an enchanted birthday by inviting one or more of our cast members to attend today! If you haven't already, please visit our staff page to see pictures and find out more about our entertainers!
So the next time you are looking for things to do with your family or children in Fort Collins, Loveland, Windsor, Greeley, Longmont, or even as far out as Denver, let us know! We can craft a party plan with a schedule that fits exactly what you need to make the day fun and memorable for everyone. Happy kids, happier parents – right?