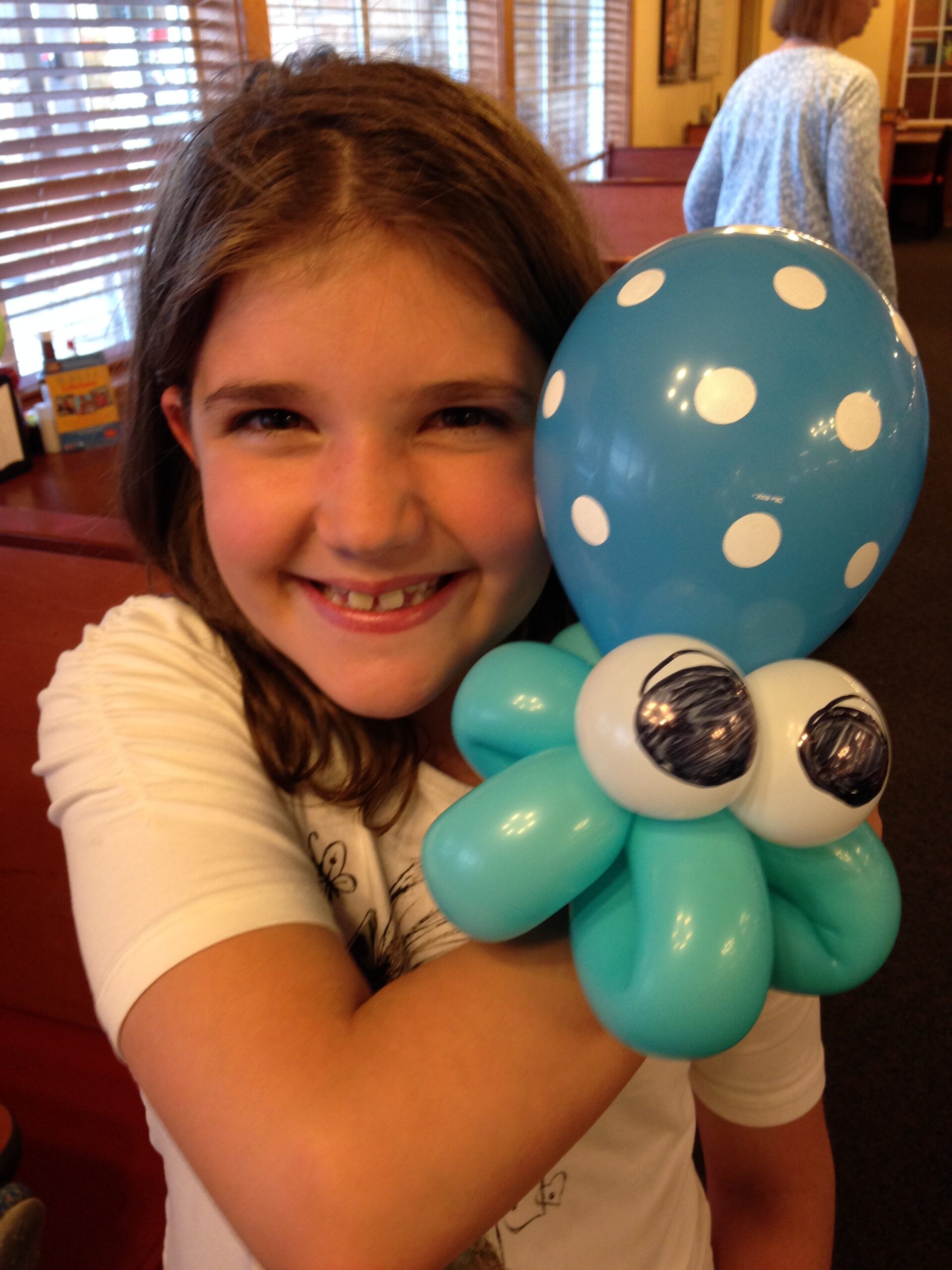 Balloon Animals

Balloon Animals and Balloon Artists | Fort Collins, Windsor, Loveland Colorado
Our balloon twisters bend, fold, and squish air filled balloons in a variety of fun shapes and sizes creating pirate swords, princess wands, hummingbirds, butterflies, dogs on leashes, cats balancing on balls, monkeys holding bananas, interactive bows with arrows, balloon animals, and other wild toy-like creations. You can find our entertainers in the Fort Collins, Windsor, Loveland Colorado area.
Every child is sure to be wowed as they interact with our balloon artists, and jump with joy when they see their new favorite toy or pet crafted in their favorite colors. (Until it pops of course!)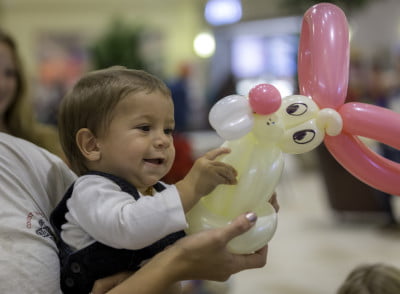 Our balloon twisters are capable of simple balloon art (1-2 balloons) or detailed balloon art (2+ balloons). Please let us know what your preference is when booking. Keep in mind that detailed balloon art takes much longer to complete, so it's ideal for parties with less than 12 children.
Balloon artists have balloon menus which we like to bring with us on occasion, especially for larger groups! This easy to read sheet has balloon suggestions which make the line move faster and allow children to build up excited anticipation knowing we will create the design of their choosing. Because the menu uses words rather than photos, we can make super deluxe versions of something that would be simple for a larger crowd. Balloon twisters use their discretion for the size of balloon animals based on the number of people attending.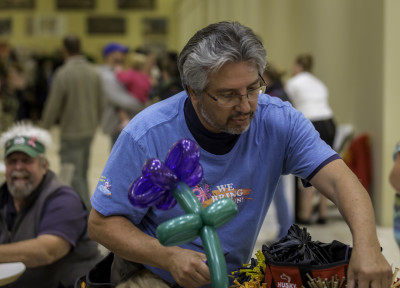 Balloon Animals and Balloon Twisters for Kids Parties
Having a holiday party coming up? We have holiday themed balloon designs for Christmas including, candy canes, gifts, santa hats, and wreaths. If you have a special occasion coming up and would like an extra special balloon made. Ask us when booking. We love being challenged to create new designs and appreciate having advanced notice to research the best way to accomplish your request.
Have a child that wants to learn how to twist balloons? We can help! We give private lessons, by appointment. If you have a child that LOVES making balloon animals you've found the right place!
As a person who struggled tremendously when first learning to twist balloons, we've figured out an easy process to teach kids and adults how to become an amazing balloon maker in no time! Please inquire through our book now page for more information.
Feel like our balloon artists would be a great fit at your next party? You can book one now!