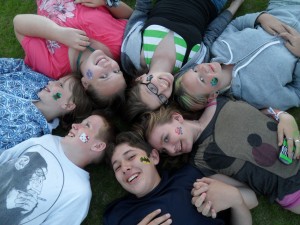 Game Master

Traditional Party Games for Kids -Game Master
Game Masters are the perfect solution for entertaining kids with traditional party games to keep the energy of the party moving and help kids stay engaged in play. With dedicated one-on-one attention for each child, everyone has a chance to feel like they are part of the party.
Game options include:
Sack Races
Hula Hoop Competition
Balloon Toss
Tug-of-War
3-legged Races
Relay Races
Wheel-barrel Races
Parachute Games
Musical Hulas
and MORE!!!!
The kids always have a great time and get lots of exercise. With so many game options, there is no way they ever get bored. The best part is that the Game Master from RJ's Amazing Entertainment organizes everything, making sure every child is getting into the energy of the game. Not only are kids having fun together, but they are running off all that excess energy from party treats. It's a win-win!
Your Game Master will bring all of the necessary props for the games and usually dresses in a referee outfit to keep with the theme of their role at the party.
Game Master services are also great feature at larger corporate parties, picnics, or complement to other entertainment already hired for parties with a mix of adults and kids. When ​you are in need of captivating entertainment for all ages, we've got you covered!
Want to book a Game Master for your next party with Call RJ's Amazing Entertainment today!