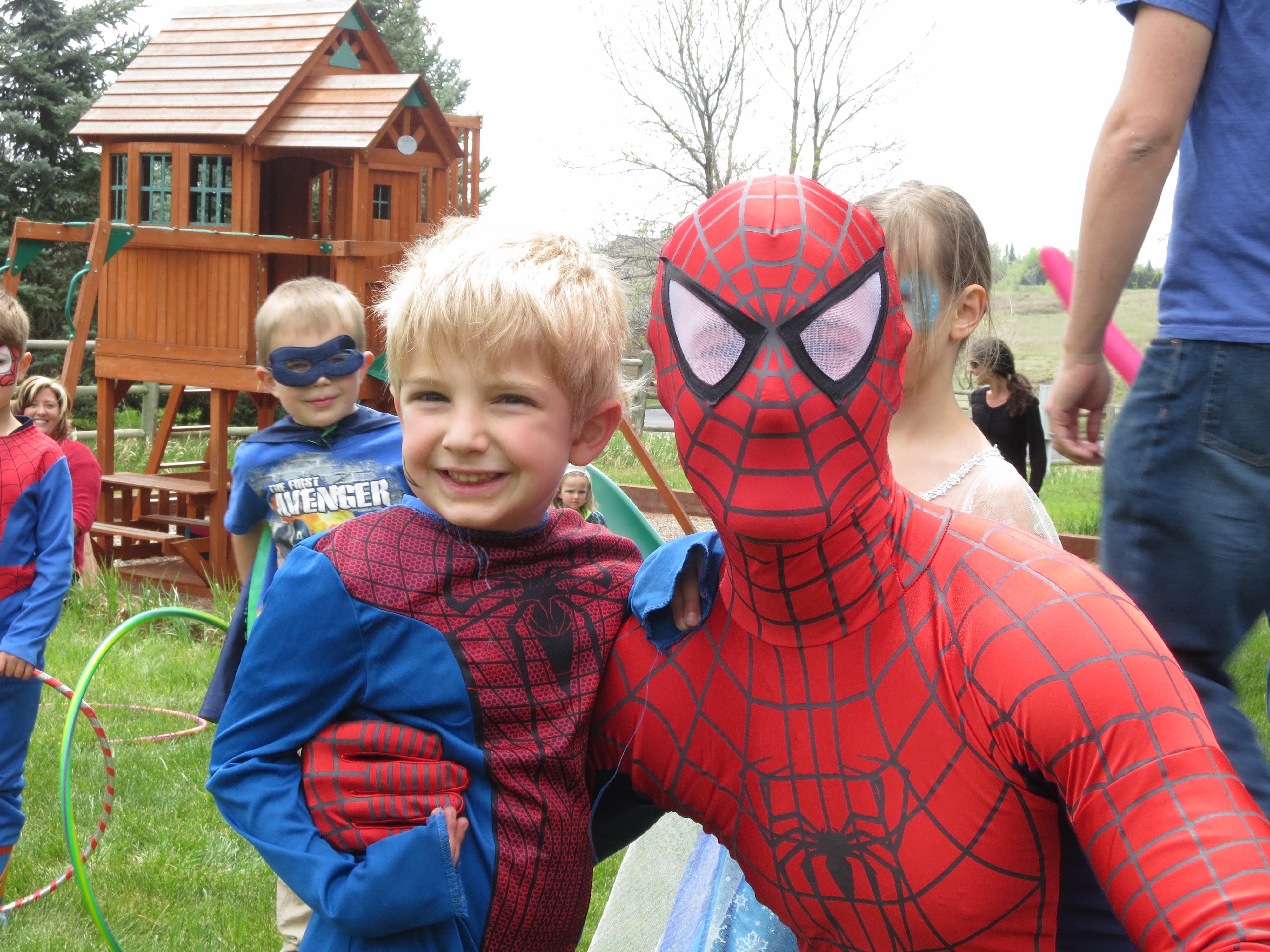 Super Hero Parties

Super Hero Party Package:
Sometimes a party just needs a Super Hero! If you want SpyderMan at your event as part of the festivities, he'll ride his web right to you.
We've recently added Wonder Woman and Super Girl!!!
A non-character entertainer (game masters) accompanies our super hero to help assist in setting up lots of different games. This allows Spyderman lots of time and energy to meet and greet guests, play games with the party goers, pose for lots of photos, teach kids neat poses, and perhaps show the kids a flip or two!
RJ' Amazing Entertainment Game Master brings all the materials you need for traditional children's games such as tug of war, water balloon toss, 3- legged race, parachute, and tons of other fun outdoor activities for kids of all ages (and adults too)!
Swing on over to the booking page if you want our super hero, Spyderman to hangout at your next event!